Implants Offer Various Advantages Over
Traditional Methods of Tooth Replacement
More Conservative Treatment
In years past, the only solution for a single missing tooth was a traditional bridge. In order to place this restoration, the natural teeth on either side of the space must be reduced. Unlike a traditional bridge, dental implants do not require the reduction of natural tooth structure, and all healthy tissue can be left intact.
Advanced Surgical Care
Our doctors have completed extensive education in oral surgery, as well as focused training in dental implant placement. This allows us to perform the procedure with greater accuracy and precision, which can help your implants stay sound and strong for many decades.
Jawbone Protection
Additionally, dental implants mimic the natural roots of teeth, providing stimulation to the nerves within the jaw. As a result, existing bone density is preserved and the risk for future bone degradation is reduced.
See how implant-supported restorations are placed...
If you are missing a tooth, you are not alone...
Millions of Patients
Are Living with Missing Teeth
Wondering whether implants can help you?
Implants Can Improve
Many Aspects of Your Oral Health
Missing teeth can have a negative impact on your smile, your chewing function, and the health of your teeth and gums. In addition, leaving this condition untreated can result in jawbone atrophy, a concern which can threaten the stability of other teeth as well as your facial features.
Replacing missing teeth is essential for long-term oral health. Dental implants are considered the most reliable and successful teeth replacement option available. At our office in Norwalk, we can surgically place your implant posts to prevent jawbone recession and restore the proper health and comfort of your smile.
Are you a candidate for dental implants?
Some Patients May Not Qualify
for Dental Implant Treatment
Insufficient Jawbone Tissue
If you have suffered jawbone atrophy, you may no longer have sufficient tissue to support dental implants. If that is the case, you may need to undergo bone grafting to improve your candidacy.
Smoking
Smoking can increase your risk of complications because it affects your body's ability to heal. You will need to quit smoking several months before treatment and abstain for the entirety of the process.
Periodontal Disease
Left untreated, gum disease can drastically impact your overall oral health. You should seek treatment before receiving dental implants to provide the best foundation for your restored smile.
Diabetes
Conditions such as diabetes can impair your ability to heal, which increases your risk of complications. For the best chance of successful treatment, your diabetes should be under control.
Are you apprehensive about dental implant treatment?
Our Doctors Provide Safe, Comfortable Care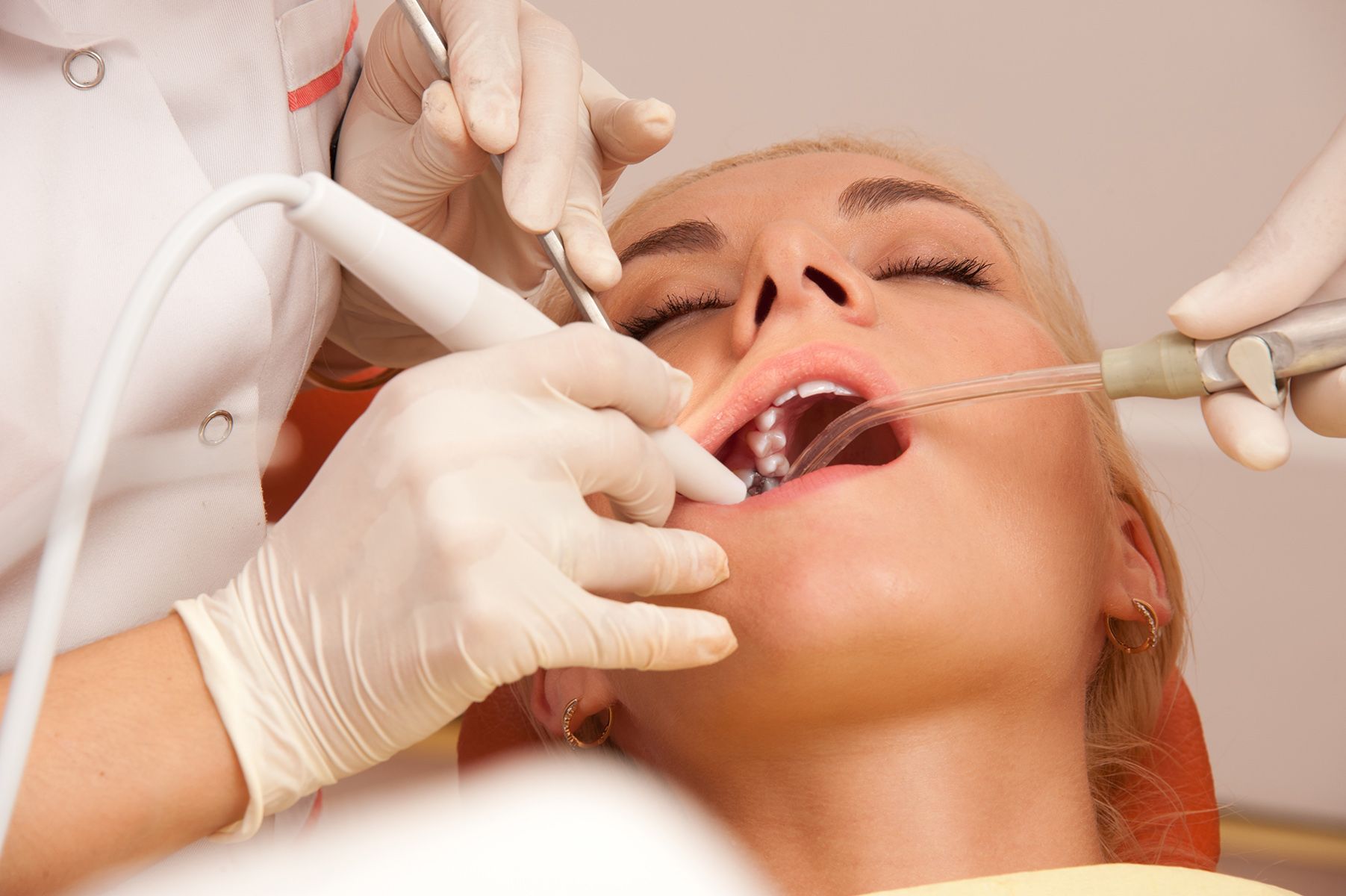 While nearly all dentists provide dental implants, our doctors are specialists. They have received focused training in dental implant placement and have completed years of additional education regarding all aspects of oral surgery. Our team is well-equipped to offer top-tier care to those seeking dental implants.
If comfort is your primary concern, you can rest assured that you will feel relaxed and comfortable during treatment. Dr. Kevin S. McLaughlin and Dr. Michael F. Trofa are also certified in sedation dentistry, offering nitrous oxide, oral conscious sedation, and IV sedation.
Take a closer look at an implant-supported crown...
Dental Implant Treatment Process
In most cases, dental implant treatment can be completed in a few months. The exact timeline will depend on the unique needs of the individual. The steps of treatment include:
Treatment planning: During your initial consultation, we will evaluate your teeth and supporting jawbone. Occasionally, some patients require a 3D cone beam CT scan to evaluate their bone structure. For complex cases, the CT scan allows for virtual surgery planning and if necessary, surgical guide fabrication, to allow for precise placement of the implants.
Implant placement: On the day of your procedure, the surgical guide will be placed over the dental ridge, highlighting the optimal locations for your implants. After numbing the gums with local anesthesia, the doctor will insert the implant posts into the jaw structure.
Temporary prosthesis: Temporary prosthesis: Once the implants are placed, they will require a few months of healing before the final restoration can be attached. Depending upon the tooth location a temporary prosthesis can be fabricated to wear in the interim.
Permanent restoration: After the implants have fully integrated with the surrounding bone tissue the final restoration can be placed which is performed by the patient's referring general dentist. Once the final restoration is in place, you can use your implant just like a natural tooth.
The Types of Implants We Offer
There are several brands and types of implants in use today. The kind recommended for your case will depend on your specific needs. Some of the most common used at our practice include:
Standard implants: Used in dentistry since their advent, standard dental implants are crafted from surgical-grade titanium and range from approximately 3.5 to 6 millimeters in diameter.
All-on-4® implants: Patients missing all of their teeth on one or both arches can receive a permanent, fixed full-arch prosthesis supported by only four implants. This method maximizes existing jawbone with strategic implant placement.
Implant-supported restorations are directly fixed in the jaw.
Norwalk Oral & Maxillofacial Surgery
Our oral surgeons Kevin S. McLaughlin and Michael F. Trofa have over 25 years of experience and can provide you with the highest level of care. They are proud members of:
The American Dental Association
The American Association of Oral & Maxillofacial Surgery
The Connecticut State Dental Association
To schedule your consultation at Norwalk Oral and Maxillofacial Surgery, contact us online or call us at (203) 866-0061.
"

This was the best place I could go for my oral surgery. The dentist was kind, helpful, and friendly, and his office was so comfortable. This team is the best.

" AD D.
"

This was the best place I could go for my oral surgery. The dentist was kind, helpful, and friendly, and his office was so comfortable. This team is the best.

" AD D.